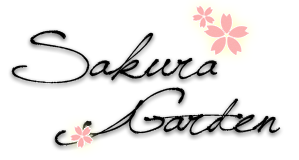 *Free* shipping is available for US buyers for purchases over $50!
Any image in sakuragarden.deviantart.com/gallery is available!
Art is by Einlee.deviantart.com.
13" x 19" Posters:
$18 each, 2 for $30, 3 for $40!!!
Originally $20 each, so you save up to 33%!
3.5" x 5" Postcards:
$3 each, 4 for $10
Combine shipping and save!
Please inquire if you are interested in a larger format, a canvas print, etc.
How to Order
Please send an email to
sakuragardenshop@gmail.com
or a note on Deviantart with the following information:
1.Name
2.Order
3.Your Paypal email
4.Total amount including shipping (for US buyers, international buyers please inquire for shipping rates)
5.Shipping address
A payment request will then be sent from our paypal account to the email you give.
Shipping and Handling Information
Shipping and handling for within the United States is $3.50 for miniprints, $5 for posters. (domestic mail, you should receive your order within 4-5 business days)
For the rates for other countries, please contact us by either sending a note or commenting in this journal, and we will send you your total.
All items will be mailed promptly after payment is received
Contact: sakuragardenshop@gmail.com </a> With any questions.